Books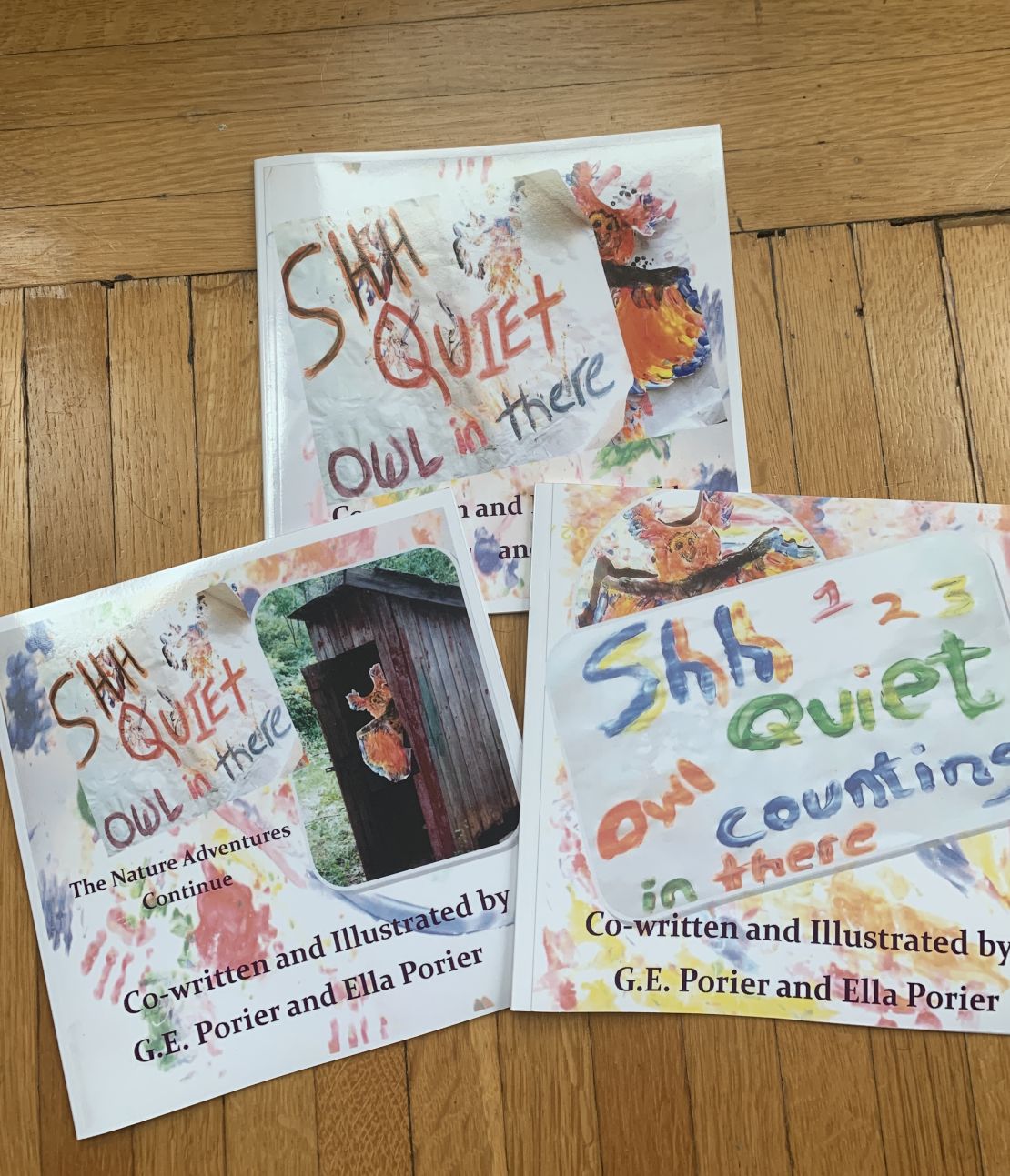 To date, I have self-published books. I chose this route due to the very personal nature of the books and the ability to maintain control over the entire result.
The owl books are absolutely my daughter's words, and her fingerpaint pictures are the background of the books. I painted the owl and put it together to capture our nature adventures from Indiana to Wyoming!
Grandmother's Hands is my tribute to my grandmother and family. It was no coincidence this book came to fruition after my daughter was born, and a deeper meaning of family came into our lives.
I am currently working on a book with my son. Together, we capture his adventures with a scary or maybe not-so-scary duck.
I have other writing projects in the works, and all of them will come to completion as time permits.
Books are available for purchase at the office.
Kindle and print versions of books are available at:
https://www.amazon.com/G.E.-Porier/e/B00BPWETVS
Paperback copies at Barnes and Noble online at:
https://www.barnesandnoble.com/s/G.E.%20Porier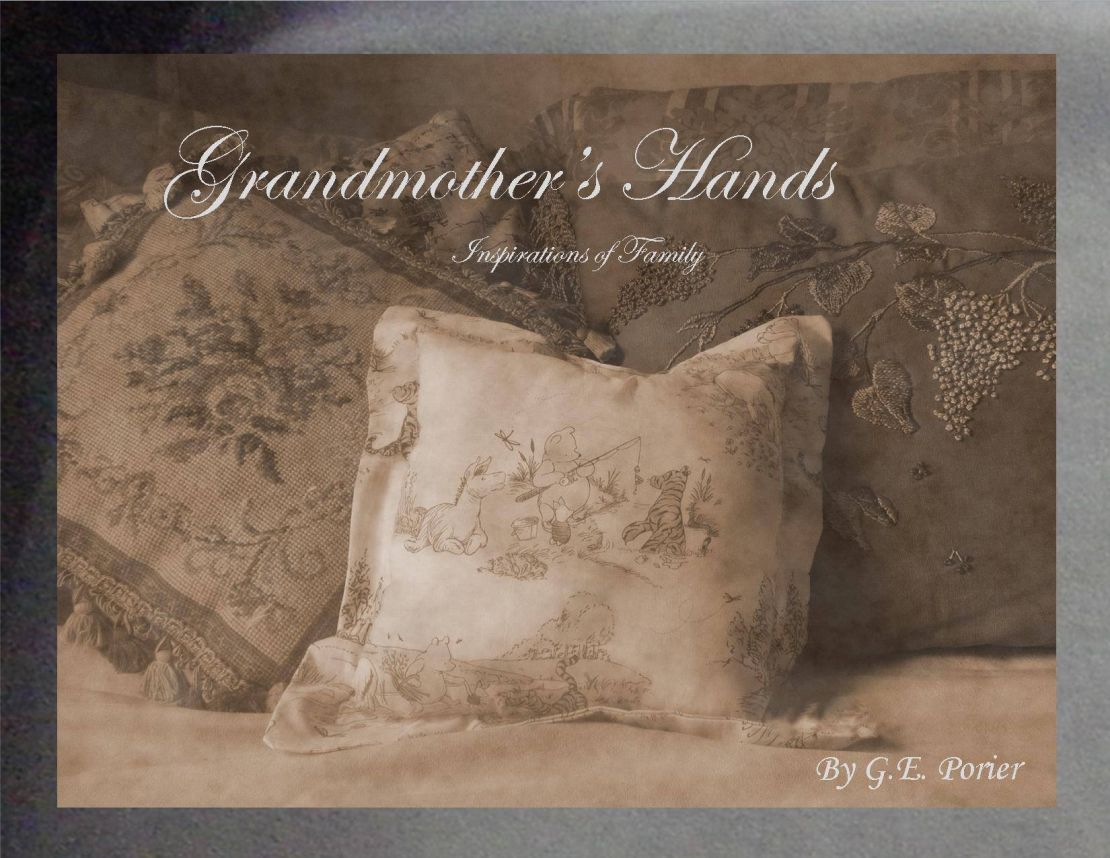 Praise for Grandmother's Hands:
"I won a copy of this book through the Firstreads contest on goodreads.com.
I had a very special relationship with a grandmother who passed away when I was quite young. This book brought back so many very good memories that I had not recalled in quite some time. It made me laugh and cry with beautiful memories.
If you too had or have special grandmother, you will enjoy and treasure this book as I do.
A wonderful tribute/memorial to the author's grandmother.
Thank you G.E. Porier for a wonderful book."
~ Brenda Knight
A'ho Creator (page 8)
"A wonderful poem and with it comes many other more in this book. The author is a very nice person and full of love."
"Generations past, present and future join hands in this promising debut book by Gretchen Porier.
Gretchen has a great talent for putting together poetic text and photographic images to evoke gentle, yet haunting, dreamscapes. More, please."
~ Kirsten Kincaid
"Grandmother's Hands is insightful. It is personal, yet it expresses feelings and situations with which many families could identify. The pictures enhance the messages and are beautiful. I am giving this book to all my friends. It is especially good for anyone who is a parent, grandparent or has a close relationship to one."
~ Linda S. Peterson